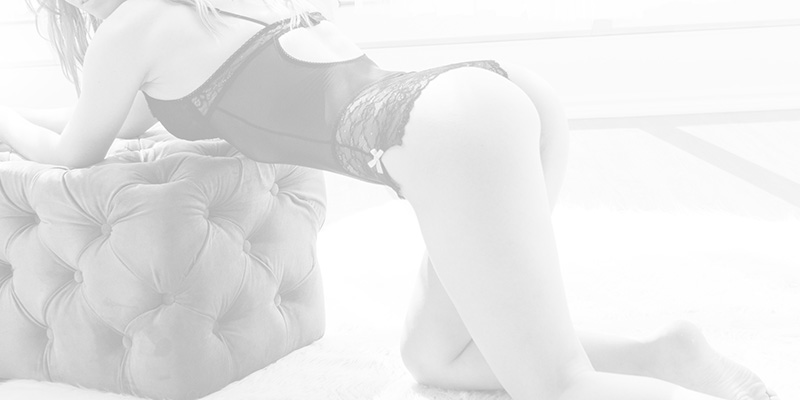 A "booty shot" is often a must during a Boudoir session… And even if you are not really a fan of yours, with this pose, I promise you will love it from now on 😉
It may not easy to do if you've never practice, though, so here are the 4 simple steps to get it right
STEP 1 –
It is not THAT easy to stick our butt in the air in front of a stranger, so usually we start in this position…. Usually, I will provide a low bed or bench so you can lean on.
STEP 2 – 
Then, raise your butt higher in the air.  Stand on your knees. and lift it.
STEP 3 – 
Then, bring one leg forward (usually the one in the back), which will create more curves (we always love that) and will allow me to see both legs (sometimes, it's weird if we only see one….)
STEP 4 –
Then, start arching your back, as this will create a nice curve in your back, which is always more flattering.  Lean even more forward, by bringing your arms a bit more forward, which will accentuate the curve in your back.  Variations can include bringing your head down on your arms, for a more "anonymous" shot.
Et voilà !
Many thanks to our awesome model Anaïs Bégin, who helped us create this tutorial 🙂